Tree Palm Harbor
Tree Trimming – Stump Removal
Looking for Tree Palm Harbor? You found Tree Palm Harbor!
Ernst & Son Tree Service serving Pinellas Park and surrounding areas, offers a complete line of Tree services including professional Tree Trimming, Tree Removal, and Stump Removal. We are located in Pinellas Park, Florida, and offer tree services for Manatee and Pinellas county, Forida, Tree Palm Harbor.
We have all the necessary experience(25 years) and equipment to handle any Tree service, whether it's Tree Trimming, Tree Removal, or anything in between. We are fully equipped to handle any tree service need, including tree and stump removal, surgery, spraying, root feeding, topping and trimming, just to name a few. Our trained tree surgeons are licensed, insured and bonded for your protection, and we offer 24-hour emergency service. Give us a call anytime, and we'll be more than happy to give you a free estimate on the cost of the tree work you need done.
Tree Palm Harbor
Licensed & Insured
• Safe Tree Removal of difficult and dangerous trees
• Certified Arborist
• Complete Tree Removal with yard clean-up
• Dead wood branch removal
• Major Tree Limb removal
• Storm damage clean-up
• Referrals available upon request
• Oak Tree Trimming
• Palm Tree Trimming
• Hazardous Tree Removal
• Tree De-Mossing
• Stump Removal
• 24/7 Emergency/Storm Cleanup & Removal
• Debris Hauling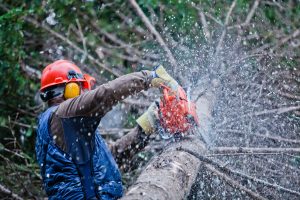 Tree Palm Harbor
Trimming, Pruning & Limb Removal:
There are many reasons to consider tree trimming and limb removal. Weight distribution and balance, dead wood removal, canopy elevation and proper wind flow can be accomplished with periodic tree maintenance.
Trimming or pruning is beneficial to the overall health of a tree and improves the trees appearance. There are many types of pruning techniques to accomplish your ultimate goal. We will review your concerns and explain in detail what is needed to accomplish your desired improvement.
Stump Removal – Stump Grinding Process:
Stump grinding is the most efficient way of removing stumps with very little disturbance to your yard and surrounding plants. It works like a chipper, but at ground level.
Our equipment is portable and has a large wheel with individual teeth. We make passes over the stump with the machine until it is ground below the surface. You are left with a finely ground pile of mulch mixed with dirt that is raked back into the stump hole.
Excess mulch can be utilized around shrubs or trees and is highly recommended for this use. All remaining grindings from stumps are left for your use or disposal, or can be removed for an additional fee.
Some tree species have unwanted surface roots that can be ground also and can be included in the estimate if specifically requested.
State of the Art Equipment
Ernst & Son Tree Service uses only state of the art equipment, specifically designed for high-production tree service work. That means we can work more efficiently and get your job completed faster than almost all of our competitors.
With a fleet of equipment that includes bucket trucks, cranes, log loaders, tractors, stump grinders and wood chippers… we can safely handle any job, big or small.